Price for group UAH 6000
Zhovkva is a real historic and cultural reserve known for its picturesque views and Zhovkva Castle with all its beauty. Besides, as part of the tour, we will visit the Krekhiv Monastery that is well-known throughout Ukraine.
Daily pre-booking
To register
For a group of up to 7-8 people individual service one-day tour from Zhovkva:
in Ukrainian - UAH 3700/group
in Russian - UAH 4000/group
in English, Polish, German and other languages - UAH 6000/group
Zhovkva and Krekhiv Monastery
Trip to Zhovkva
The residence of King of Poland John (Jan) III Sobieski. The city of craftsmen. The ideal Renaissance city. There is a lot to be said for Zhovkva, but it's better to see it firsthand. The historic architectural ensemble of heritage Rynok (Market) Square, the XVI century Castle, gorgeous monasteries, and the XVII century St. Lawrence Catholic Church are Zhovkva's most famous must-see attractions. Besides, Renaissance Synagogue is worth special attention. In total, the small historic city center comprises fifty local, national, and even global level landmarks!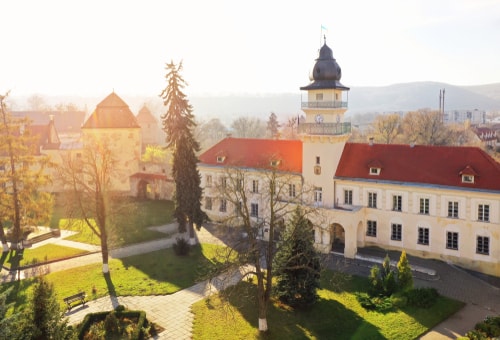 Tour to the Krekhiv Monastery
St. Nicola's Monastery in Krekhiv (XVII-XVIII cent.) is famous for wonder working icons and is one of ancient mass pilgrimage places. There is a healing spring in Krekhiv that is a very popular tourist destination. Yoil and Sylvester, monks of the Kyiv Pechersk Lavra (Monastery of the Caves) are considered to be the founders of the Krekhiv Monastery. They settled in a rock-cut cave in 1613. After a while, the number of monks increased, and they built the Church of St. Peter and St. Paul near the cave; later, the Church of the Transfiguration and the Troitska (Holy Trinity) Church were built. Later on, the Bell Tower and monk's cells were built.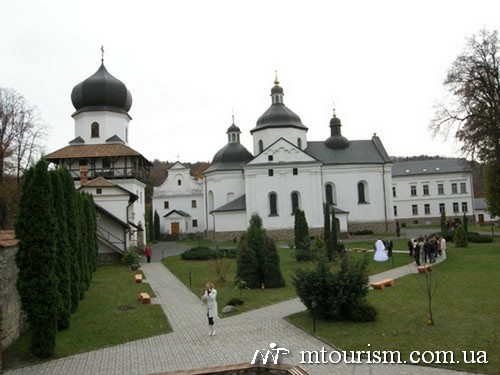 The tour price includes:
— Driver on bus;
— Accompanying by the tour guide
The tour price does not include:
— breakfast, lunch, dinner;
— admission tickets.
*Payment of the tour is paid in the equivalent of UAH at the rate of the tour operator*
To register
Our popular tours: