Price for group 40 $
Come here and make sure that every Lviv's museum is unique. The City Arsenal hosts the Museum of Weapons, Museum of the History of Religion, Palazzo Bandinelli Museum, Museum of Ancient Ukrainian Book Art, and Lviv Historical Museum.
Daily (by order)
To register
Visiting museums is not for everyone. Some tourists believe that it is boring and monotonous. However, it by no means applies to the museums of Lviv. During the tour, you will be able to see the first printed books and a magic ring to contact with the otherworld, you will immerse yourself in the world of organ music and hear amazing stories about unusual weapons. Our itinerary is interesting and enlightening. It includes Palazzo Bandinelli Museum, Lviv Museum of the History of Religion and Museum of Ancient Ukrainian Book Art, Lviv City Arsenal, and Lviv Historical Museum.
Excursion "Museums of Lviv"
Lviv Historical Museum (Italian Courtyard)
You don't like museum exhibits? Then how about a magic ring that will help you communicate with spirits? Or luxurious clocks that sometimes surpass all expectations related to such mechanisms in the interior? The Lviv Historical Museum impresses everyone. Over three hundred exhibits have been stored here. Among them, you will find those that will captivate you and meet your interests.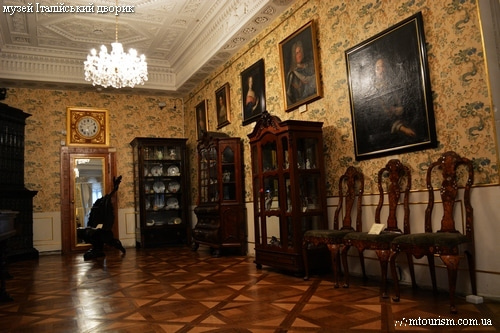 Lviv Museum of the History of Religion
Another unusual Museum. It's unusual because it's the only museum devoted to religion. In this museum, you can listen to stories about all world's religions and about activity of various church organizations. There is one more exciting detail: the facility is located in the Dominican Monastery building (ХІV – XVIII centuries) where you can also listen to impressive organ pieces. Organ concerts are organized in a large exhibition hall that was formerly the main monastery refectory.
Lviv City Arsenal
A very rich and diverse exhibition is waiting for you in Lviv City Arsenal, Lviv's fortification and defence building. The Arsenal is a piece of Renaissance architecture. Its exhibition is not limited just to weapons of this era or those made only by Ukrainians. There are firearms and bladed weapons. There are also unusual weapons that you have never learnt about from books. Besides, there are plenty of ancient tableware items and medals in the museum.
Palazzo Bandinelli Museum
This museum is also referred to as a 'stone house' whose exhibition is divided into interior and exterior ones. You can see embossed dolphins here which are classical decorative elements of the XVII-XVIII centuries. The interior exhibition displays the XVII century interior design items. There are carved beams over the doors and white stone interfenestral columns decorated with alabaster ornaments and many other exciting elements that you will learn about during the tour.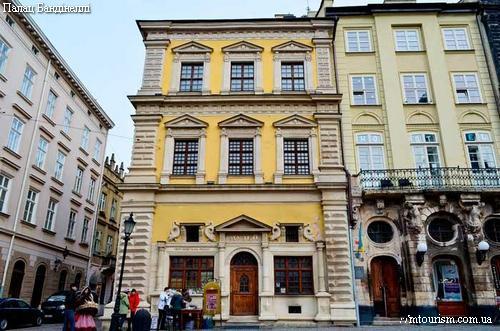 The tour price includes:

- Accompanying by the tour guide.
The tour price doesn't include:

- Admission tickets:
Lviv Historical Museum (Italian Courtyard) (adults - UAH 10; discounted pass - UAH 5);
Lviv Museum of the History of Religion (adults - UAH 20; discounted pass - UAH 10);;
Museum of ancient Ukrainian art - 5 UAH.
Lviv City Arsenal (adults - UAH 30; discounted pass - UAH 10);
Palazzo Bandinelli Museum (adults - UAH 30; discounted pass - UAH 10)
*Payment of the tour is paid in the equivalent in UAH at the rate of the tour operator*
To register
Our popular tours: