Price for group $180
Picturesque mountains, 5 mineral springs, 300 exotic animals, the church where 2,500 relics were kept, 11 swimming pools, and 18 saunas and baths
Group order
To register
For a group of up to 7-8 people individual service one-day tour from Lviv :
in Ukrainian - UAH 4500/group
in Russian - UAH 5000/group
in English, Polish, German and other languages - UAH 6500/group
SPA-tour to Truskavets and Medenychi Zoo
Every Saturday 8:00-22:00. The start of the excursion is 8:00, collection at 7:45 Train Station, Lviv.
Plan of the tour: departure from Lviv (08:00) — Medenychi (zoo review) — Skhidnytsia (mineral water tasting and lunch) — Boryslav (prayers for healing and blessing with relics) — Truskavets (walking through the central part of the city, water tasting and SPA) — Lviv (return at 22:00).
Medenychi
There is a Zoo called Limpopo located in this village, which is one of the best zoos in Western Ukraine. Currently, the zoo's habitats feature over 300 animals of hundreds of different species of the world's fauna. Visitors will be able to see tigers, lynxes, pumas, leopards, lions, camels, llamas, ostriches, porcupines, monkeys, etc.


Skhidnytsia
All-Ukrainian SPA resorts are located in the picturesque Carpathian Mountains. It has 38 mineral springs and 17 mineral wells providing water of different chemical composition. Ten springs are open to the public. The most well-known types of water from these springs are as follows: Naftusia, Borzhomi, and Beizha types. Every year, thousands of people come here to enjoy the healing effects of pure mountain air and wonder working waters, and you are also welcome!
Boryslav
Former oil capital of Galicia described by I. Franko in his literary works attracts thousands of pilgrims who come to the Church of Saint Anne (1902). It is a place where more than two thousand relics of various saints from all over the world have been kept. These relics help believers make their requests and needs to come true.
Truskavets
Truskavets is a park city, a unique and the oldest SPA resort in Europe in a picturesque valley in the Subcarpathian region. The city is world-famous for its healing mineral water Naftusia that you can taste at the mineral water pump room. Visitors usually admire gorgeous wooden villas built in the Zakopane Style (XIX-XX cent.).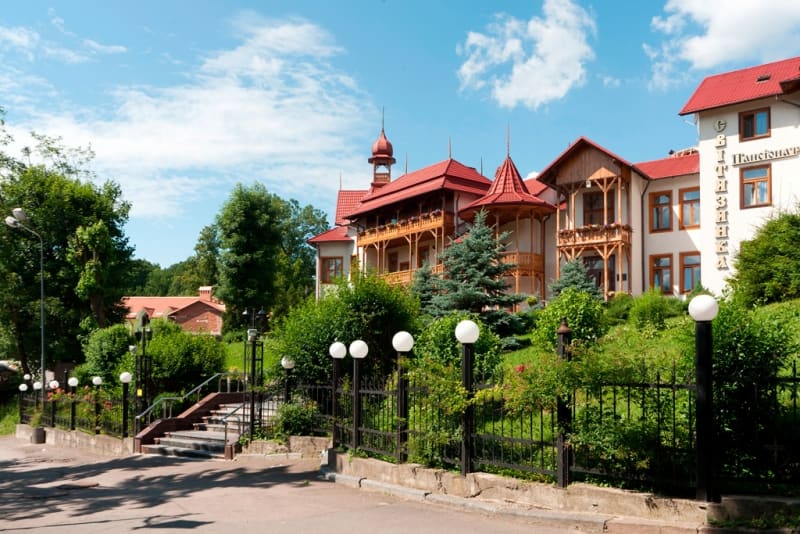 SPA Center
We would like to invite you to Royal SPA & Wellness Center of Luxury Resort Sanatorium and Health Resort (Geneva Hotel) to relax and restore your energy. It is one of the best SPA centers in the country where you can have a great time and take care of your health and beauty. You will enjoy: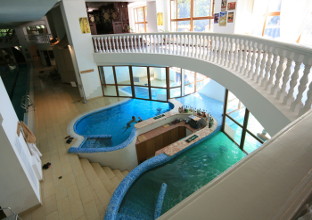 — 11 swimming pools (sports and children's swimming pools, indoor jacuzzi, outdoor mineral jacuzzi, 2 Dead Sea water pools, Japanese Ofuro, etc.);
-- saunas and baths (Roman baths, hammam (Turkish steam bath), hammam 'strong', Russian sauna, Finnish sauna, sanarium, aroma saunas, aroma caves, salt caves, cedar sauna, infrared sauna, children's sauna, etc.).
The tour price includes:
— Driver on bus;
— Accompanying by the tour guide.
The tour price does not include:
— breakfast, lunch, dinner;
— admission tickets.
SPA-Center of Geneva Hotel (2 hours): adults — 250 UAH, children — 140 UAH.
*Payment of the tour is paid in the equivalent of UAH at the rate of the tour operator*
Our popular tours:
Tustan Fortress and Kamionka Waterfall