Price for group $40
Royal Brewery, Home of Legends, Kumpel, Pravda, Drunk Cherry, and Stargorod are the pubs and restaurants that both food and drink lovers and history lovers must visit.
Daily (on order)
To register
Probably, there isn't a person who has never tried 'hoppy' beer. People say that the best beers are brewed in Germany. We don't know what kind of hop is used in Europe, but Lviv beer is not only delicious, heady and elegant, but also spectacular. Immerse yourself in a vibrant world of legends at House of Legends, where every room looks different and unique. Feel dizzy in Drunk Cherry and Kumpel. Get into the incredible world of fun in Stargorod, visit Royal Brewery and be sure to check out Pravda Beer Theatre.
"Tipsy Lviv" Tour
Length of excursion 2 hours, begins at Rynok Square
"Pravda" Beer Theatre
Beer is brewed in the every heart of Lviv. You should visit Pravda Beer Theatre consisting of three spacious halls on three floors and a large basement that is a place where you can watch the brewing process. This young brewery has already won medals at the European Championships.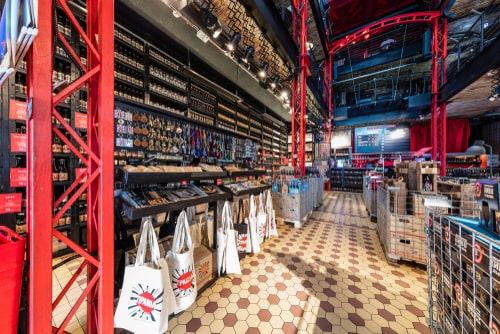 "Drunk Cherry"
You can easily pop down to a cozy Drunk Cherry Bar located at Rynok Square and enjoy staring at the hustle and bustle of the noisy square with a glass of delicious liqueur. Believe me, you will feel quite different after visiting the bar. Feeling good and relaxed will help you get deeper into the city spirit.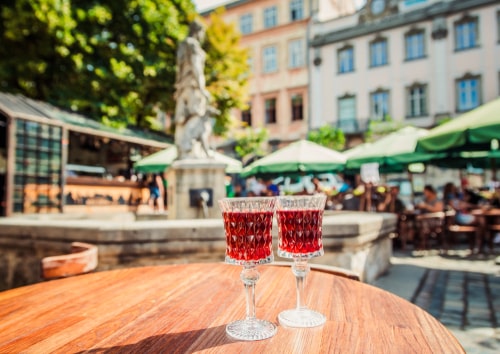 "Kumpel"
Kumpel is a modern restaurant and the first city brewery that started manufacturing fresh craft beer, attracting passionate fans. Lychakiv District where the restaurant is situated is famous for batyars and lumpens-wandering students whose disorderly conduct put law-abiding city dwellers in fear; nevertheless, they became the symbol of the renewed tradition embodied in Kumpel.
"Royal Brewery"
In the cozy courtyard located in the city center, five different types of beer are brewed for sophisticated visitors of Royal Brewery Restaurant. Customers can enjoy watching the brewing process.
"Stargorod" — beer museum Lviv
If you have always dreamed of going all out with no restrictions, then Stargorod is waiting for you. You can eat and drink well here and watch all the steps of 'live' beer brewing. Besides, you can get a free flyer and enjoy live music dancing on the table all night through. Delicious European kitchen, national songs and original Lviv liqueurs are a perfect combination, aren't they?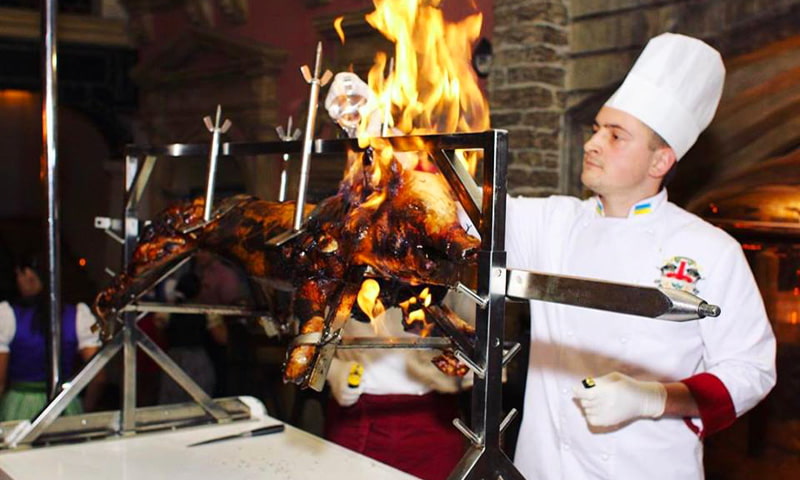 *Payment of the tour is paid in the equivalent of UAH at the rate of the tour operator*
To register
Our popular tours: