Price for group 40 $
Explore the Jewish side of Lviv that is one of the city's most exciting and tragic topics. In Lviv, unlike many other cities, there were two Jewish plots; perhaps, this is the reason why so many monuments have survived.
Daily (on order)
To register
Lviv can be so different. It can be either sweet because of astringent coffee fragrance, or rainy with shining wet cobblestone pavement, or spectacular because of the diversity of cultural traditions. 'Jewish Lviv' Tour is a chance to see a special side of Lviv. You will visit famous Sprecher's and Sholem Aleichem's Houses. You will hear interesting stories about a former Jewish theatre and a hospital on Rapoporta Street. Immerse yourself in the spiritual world of the Synagogue and Jakub Glanzer's Study House, the former Great City Synagogue and the Beis Aharon V'Israel Synagogue. You will learn that Podvirya (Yard) is a place where Jews were gathered before being deported to the ghetto in 1941. You will see NKVD's prison in Zamarstynov and the Holocaust Memorial (memorial to the victims of the Holocaust) on Chornovola Street. And finally, you will have an opportunity to visit the Museum of Galician Jews.
Excursion "Jewish places of Lviv"
Royal Arsenal
It was attached to the solid defensive wall along with the City Arsenal. It was used to store weapons. There was a functioning foundry. The Arsenal was built mainly at the expense of King Wladyslaw IV Vasa.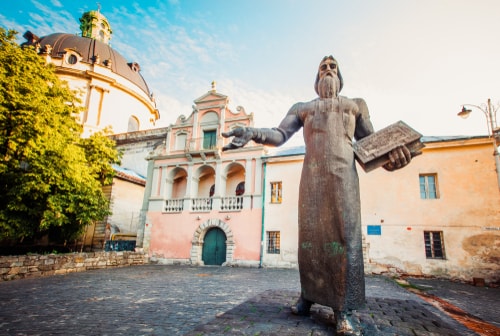 Jewish Neighborhood
There were two Jewish neighborhoods in Lviv that can be conventionally called wealthy and poor neighborhoods whose dwellers didn't like each other (although it was strange for a Jewish community). Currently, there are excavations in progress in the area of Golden Rose, the main city synagogue. A lot of interesting stories are associated with it. There were Mikvahs (ritual baths), cheders (heders), houses of elders, etc. in the neighborhood.
>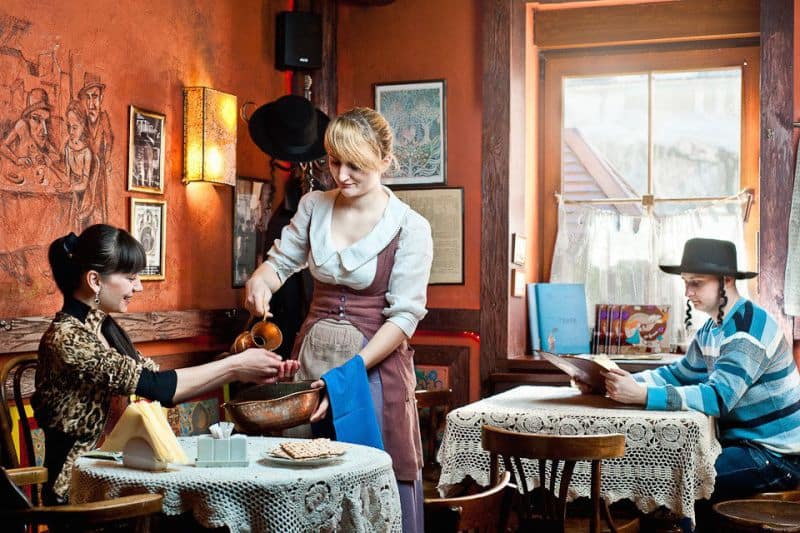 The Golden Rose Synagogue
The synagogue was built in 1582-1595. However, some exciting stories associated with it happened even before it was built. Catholics struggled for implementing a regulation that would prohibit erecting synagogues that are higher than any city building; thus, the Jewish community had to take a trick. The synagogue was built sunk in the earth. However, once it was built, Jesuit priests couldn't calm down because of Lviv's expensive land - they either took it away, or lost it again. In 1943, the Nazis blew up the synagogue.
The Square (Space) of Synagogues
Long ago, there were three synagogues behind the City Arsenal. The first one is the oldest synagogue built in the 14th century that was replaced by the second one known as Beit Midrash ('The House of Study'), a large city synagogue; and the third one is Tur Zahav ('The Golden Rose'). In total, there were over a hundred synagogues in Lviv.
Tsori Gilead Synagogue
It is located in the railway station area of Lviv between Mikhnovski Brothers Street and Hotynska Street (back entrance). It is one of the few synagogues where Maximilian Kugelia's wall painting survived to the present day. It was built in 1923 in a place where a Jewish house of prayer was located. In 1944, there was a warehouse. Today, it belongs to the Beis Aharon V'Israel Community.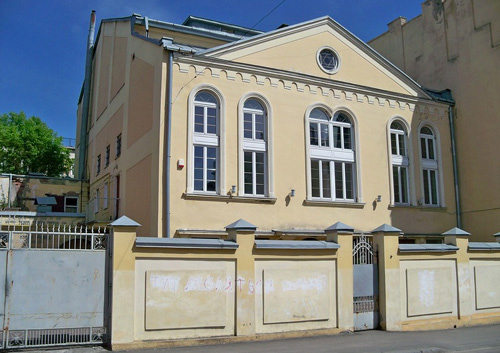 The tour price doesn't include:

- Admission tickets:
Beis Aharon V'Israel Synagogue — UAH 20 per person.
Museum of Galician Jews — UAH 20 per person.
*Payment of the tour is paid in the equivalent in UAH at the rate of the tour operator*
To register
Our popular tours: